Power Supply Repair Service
We Can Fix Your Power Supply
Power Supply Repair Service
We include a 90-Day Warranty on all power supply repairs and service. Please call before you send it in.  Sometimes we can trouble shoot over the phone. Most repairs lie within the orb and cable.  Let's chat before you send it in.
Description
Additional information
Reviews (0)
Description
Let's Repair Your Power Supply
Power Supply Repair Service
Do you need service? Is your QEnergySpa or BEFE not working? No problem, we can fix it. We rarely see many repairs. In fact up to 90% of our repairs include impact damage. Have you dropped or "bumped" your Q? We can fix it. Please know, there is a circuit board in your Q Machine. It is similar to a computer. It requires gentle care. It is fragile. Please be careful when handling your Q machine, as well as your orb or array. They can break easily when dropped!!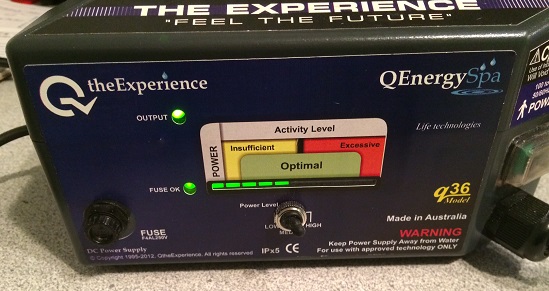 We will always have all parts necessary to complete your Power supply repair. ALWAYS ship your Power Supply complete, along with cable and orb or array. This way we can duplicate your problem exactly. This will confirm where the problem lies. A clean water module – orb or array will provide a better session. Conductivity will be renewed and you will be pleased with a happy session!
Is your QEnergySpa or BEFE having problems? Need Power Supply Repair? Not sure of the problem?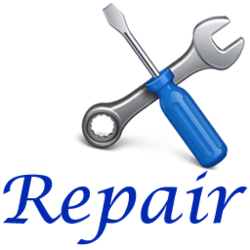 Does your QEnergySpa Power Supply have a broken or missing part also?  Then you have found the right place.
Q2Spa.com repairs most units  within 48 hours as we maintain a supply of parts for the most models.
It is preferred that customers call prior to shipping unit due to past history of being able  to fix problem
over the phone saving time and money for you, the customer.
---
Q2Spa.com | Genuine QEnergySpa Parts | QEnergySpa Footbath | Orb Ring and Track Sets
Orbs and Cables | Array Cables | Fuses | Display all QEnergySpa Products Look here.
You may always contact us with any questions or part requests. We are here to help you set up your session.
Nothing looks and performs like a genuine QEnergySpa Footbath. For that reason, Pros insist on them.
Do you need spare parts for your QEnergySpa Footbath?
Does your orb or array have a broken or missing part also?
Then you have found the right place.
Q2Spa.com Online Since 2002
Genuine QEnergySpa Parts| Orbs and Cables | Fuses| Array Parts | Orb Ring and Track Sets
First of all, we have QEnergySpa Parts in stock.
The most asked for parts include cables, fuses, orbs, and ring and track sets.
Service Parts for QEnergySpa, orbs, arrays | User Guides and Manuals
Even more, see all Genuine QEnergySpa accessories online, Go here.
The statements on this site have not been evaluated by the FDA.
These products are not intended to treat, cure or prevent any disease.
Additional information
| | |
| --- | --- |
| Weight | 12 oz |
| Dimensions | 6 × 6 × 7 in |